TOP1:BIG lamps
This series of lamps was designed by Bjarke and the famous lamp dealer Artemide, called "Alphabet of Light". Because the form is changeable and the brightness is enough, it can not only be used as a decorative lamp, but also as a general lighting lamp.
The fluorescent tubes that are common in our daily life are adopted. The innovation of BIG is that he broke the single form of the fluorescent tube. It tells you in the way of letters that the light tube can also "spin and jump" to make you widen your eyes.
Of course, if there are no rules, it is definitely not the style of BIG. BIG, who has always liked Lego, also used modular splicing for arrangement and combination, making the shape of upper and lowercase English letters.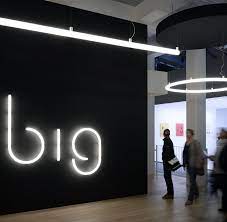 TOP2:Foster + Partners lamps
The table lamp, called "Eva", is a collaboration between Foster and Italian lighting manufacturer Lumina. The lamp is mainly composed of two parts: a circular base of aluminum alloy and a cylindrical glass body above. The whole design is very simple and modern.
At first glance you may think that the light source of this table lamp is inside the cone above. In fact, its light source is an LED light placed on the base, and the cone at the top is just a reflective surface. Such a design is not only novel, but also functionally turns the direct light source into an indirect light source and softens the scattered light. There is also a wheel at the bottom that can adjust the light intensity (it can be turned into a higher-end touch adjustment).
TOP3:Zaha Hadid Architects lamps
Called "Aria Transparente Chandelier", the lamp is a break from the norm in its design, with a refreshing impact that will amaze you.
The light is made of 50 transparent panels, with LED light sources on the central axis of all panels. Due to the special properties of the transparent panel, the volume of the entire chandelier is blurred, and the refraction and reflection of light become more freehand and diffuse.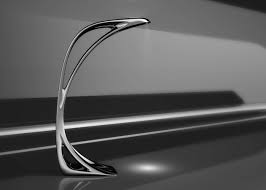 TOP4:Vortexx Chandelier lamps
This lamp was designed for the lighting manufacturer Zumtobel. The whole design is based on an infinitely extending, organically twisted light band. This lamp has a futuristic feel, as if it was randomly painted in the space with a pen. The lights are divided into upper and lower light bands, and the colors can be customized to enliven the atmosphere of the space.