For a high-level space, everyone agrees that light and shadow are the finishing touch, but the ornamental value of the lamp itself is often placed second. And so the lights weren't happy – we saw it in a flashy makeover at this year's London Design Week.
Below, we searched these two "eatable" lamps for you as a foodie, hoping to unlock more "new lighting installations" leading to the realm of creativity.
Pampshade series bread lamp
Whenever the light comes on, I want to grab it and take a bite.
At maison&objet 2017, Japanese artist Yukiko Morita, who loves baking, brought her latest creative lighting series, "pampshade" – a light-emitting bread.
Although not edible, they are really made of bread!
When Morita Yukiko used to be a baker, every time she saw the leftover bread picked by customers, she would feel sorry for them. "It would be nice if these breads could be loved by more people too."
With such an idea in mind, she finally came up with the idea of ​​making lamps and lanterns, and devoted her true love to bread. The raw materials for the whole lamp are also full of gourmet elements – flour, salt, leavening agent, plus LED tubes and batteries. To solve the problem of the bread's shelf life, she added a resin coating to the entire surface of the loaf, so that this tender and glowing loaf will always look delicious.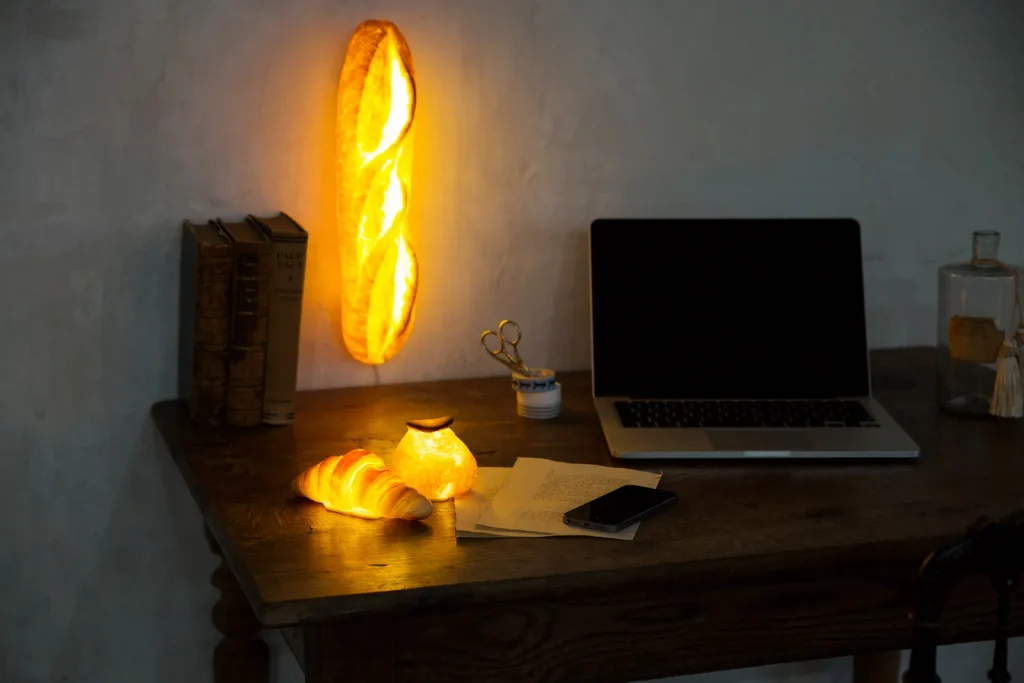 Uggi lights
Salted fish can also glow and heat.
After reading the delicious bread just now, the next odd lantern also looks quite flavorful—well, fishy.
This luminous salted fish named "Uggi", which has been poured out forever, was first shown at the Copenhagen Museum of Decorative Arts in 2001. It was inspired by an ancient method of fish preservation pioneered by the Icelandic Vikings. It can be called Icelandic a local cultural heritage.
It is interesting to express the ancient cultural heritage in a poetic and romantic way like "fish lanterns". It is understood that the production process of this lamp of affection is also quite complicated. Every process such as cleaning, peeling, shaping, drying, and installing light bulbs is basically completed by hand. From fresh fish to finished lamps, it takes 3 weeks to complete.